Andorra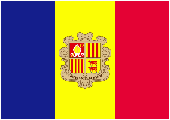 Policing Overview
The Ministry of Social Affairs, Justice and Interior is responsible for defining the general objectives for the police. The Police Corps of Andorra (El Cos de Policia d'Andorra) is an integral service operating throughout the country to guarantee the exercise of citizens' rights and freedoms, as well as to protect persons and goods.
Border Security and Management Overview
The Division of Transit and Borders of the Police Corps comprises two uniformed units: the Traffic Unit (similar to highway patrol, motorcycle patrols to supervise movement of vehicles at the national borders and intervene in case of accidents) and the Borders Unit (a border guard in charge of border immigration control) that works in co-operation with the Department of Immigration.
Counter Terrorism Overview
The Andorran Financial Intelligence Unit was created n July of 2001, following the approval of the Law on international cooperation in criminal matters and the fight against money laundering and the financing of terrorism, of 29th of December of 2000, as an independent organ, named at it beginnings as "Money Laundering Prevention Unit", which deals with the tasks of promoting and coordinating measures of prevention of money laundering and the financing of terrorism.
The Permanent Committee for the Prevention and Fight against Money Laundering and Terrorist Financing is a technical and advisory body of the Government in charge of coordination the Andorran competent authorities in the field of the detection, prevention and fight against money laundering and terrorist financing. 
Cyber/ICT Security Overview
The Andorran Police Corps, set up under the Ministry of Social Affairs, Justice and Home Affairs, coordinates the whole government response to an international cyber/ICT security incidents.