Bulgaria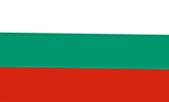 Law Enforcement overview
The Ministry of Internal Affairs of Bulgaria is the main governmental body tasked with enforcing laws and protecting public order in the country. It serves as an overarching authority for 4 directorates tasked with different areas of responsibilities:  National Police General Directorate, General Directorate for Combating Organised Crime,  Border Police General Directorate and Fire Safety and Civil Protection General Directorate,  as well as a Special Unit for Combating Terrorism.
Cyber/ICT Security overview
National Co-ordination and Organizational network for cyber/ICT security represents the core national cyber/ICT security system and is composed of relevant public and private entities that are responsible for operating and managing Bulgaria's cyber/ICT components, assets and segments. National Cyber Security Coordinator is tasked with developing a National Cyber Security Strategy, a Cyber Security Action Plan, and performing other cyber/ICT security-related tasks.