Germany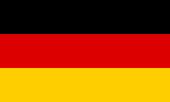 Policing Overview
In the Federal Republic of Germany, the responsibility for the maintenance of public security and order is divided between the 16 federal states and the federation with the federal states generally being in charge. The only policing carried out on the federal level lies with the Federal Police (Bundespolizei, BPOL) and the Federal Criminal Police Office (Bundeskriminalamt, BKA). Additionally, two other federal agencies are involved in security matters - the Federal Intelligence Service (Bundesnachrichtendienst, BND) and the Federal Office for the Protection of the Constitution (Bundesamt für Verfassungsschutz, BfV). The German Police University (Deutsche Hochschule der Polizei) is the main educational institute for law enforcement in Germany.
Border, railways and aviation security and management Overview
The Federal Police is mainly dealing with border, railways and aviation security and management. Conducting their work via regional and special directorates, it is also responsible for the protection of the shorelines.
Counter-Terrorism Overview
In addition to the police and intelligence agencies mentioned above, the following platforms respectively agencies are tasked with anti-terrorism activities: the Joint Counter-Terrorism Centre (Gemeinsames Terrorismusabwehrzentrum, GTAZ), the Joint Counter-Extremism and Terrorism Centre (Gemeinsames Extremismus- und Terrorismusabwehrzentrum, GETZ), as well as the GSG9 anti-terror unit.
Cyber/ICT Security Overview
The National Cyberdefence Centre (Nationales Cyber-Abwehrzentrum, NCAZ), founded in 2011, is a cooperation between several cyber defense resources: The Federal Office for Information Security (Bundesamt für Sicherheit in der Informationstechnik, BSI), the BND, the BfV, the Customs Criminal Investigation Office (Zollkriminalamt, ZKA), the German Military, the Federal Office of Civil Protection and Disaster Assistance (Bundesamt für Bevölkerungsschutz und Katastrophenhilfe, BBK), as well as the Federal Criminal Police Office (Bundeskriminalamt, BKA).