Greece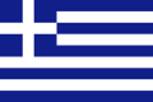 Policing Overview
The Hellenic Police operates under the jurisdiction of the under the jurisdiction of the Ministry of Citizen Protection. Greece is divided into two sectors of policing - Northern Greece and Southern Greece - with both consisting of several regions. 
Border Security and Management Overview
The Hellenic borders are divided into three sectors (land, air and sea borders), according to the Schengen Acquis and the framework of the European Border and Coast-Guard Agency (Frontex). The land and air borders protection fall under the jurisdiction of the Hellenic Police (HP), while the protection of sea borders fall under the jurisdiction of both the Hellenic Police and the Hellenic Coast Guard
Counter Terrorism Overview
The State Security Division, a subordinate of the Security Branch of the Hellenic Police, has its 2nd Department (Protection of the Democratic Constitution) responsible for the strategic coordination on issues relating to terrorism, violent extremism and radicalization. The Special Violent Crime (Counter Terrorism) Division [CT Unit] falls directly under the Chief of the Hellenic Police and works to confront crimes of extreme violence with the purpose of prevention and repression of all terrorist acts. The Information Analysis and Management Division (HPiD) is the Central Intelligence Hub of the Hellenic HP, focusing on combating all forms of crime, but mainly serious and organised crime and terrorism. The Special Anti-Terrorist Unit (EKAM) constitutes the elite Special Unit of the Hellenic Police, with the mission to effectively respond to serious and exceptionally dangerous situations (such as terrorist actions, etc.)
Cyber/ICT Security Overview
The National Authority Against Electronic Attacks (NAAEA) is responsible for co-ordinating the management and mitigation of cyber incidents, in particular those targeting critical infrastructure, and for the establishment of additional measures pertaining to the safeguarding of the public sector and the Greek critical infrastructure against cyber-attacks.